WA Earth Connections
Our Earth, our future needs to be healthy and sustainable for human-kind and it requires the next generation of diverse scientists with multidisciplinary skills to understand, protect and save it by 2050 –meeting the United Nations Sustainable Development Goals! Earth's past, present and future requires a diverse science culture.

Come along to the WA Earth Connections event for 2023 hosted by Curtin University, in collaboration with Australian Earth Sciences Convention 2023. At this free event, teachers and their students will meet inspiring researchers, hear about fascinating career pathways and learn firsthand the impact earth and environmental science has on the world around us.
The event will include:
Guided expo session
Networking with researchers and industry
Gamifying earth science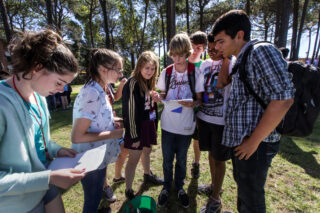 Come to Earth Connections WA to explore the many ways earth, environmental and planetary scientists are solving the problems of the future.
Date: Friday 30th June 2023
Time: 9:30am – 2:30pm
Location: Perth Convention and Exhibition Centre
Cost: Free
Audience: Year 10, 11 and 12 students
Number of attendees per school: Maximum of 10 (students and teachers included)
Click the button below to register your attendance for both industry representatives and schools:
Thanks to Curtin University, Australian Earth Sciences Convention, CORE and University of Western Australia.