Instrumentation
Thermo gas chromatography – isotope ratio mass spectrometry (GC-irMS)
Two Thermo Delta V Advantage irMS, with Trace GC Ultra, GC IsoLink and Conflo IV. Compound-specific stable isotope analysis of many organic compounds in complex mixtures  (petroleum, VOCs, plant media, fractions from ancient sediments, modern lake samples through to food products) through combustion to CO2 (for δ13C) and or δ15N  or high temperature conversion to H2 (for δD). GC Isolink allows easy switching between δ13C/ δ15N and δD measurements. ConFlo IV allows for sample and reference gas dilution. Isodat software provides automatic peak integration and calculation of isotope ratios.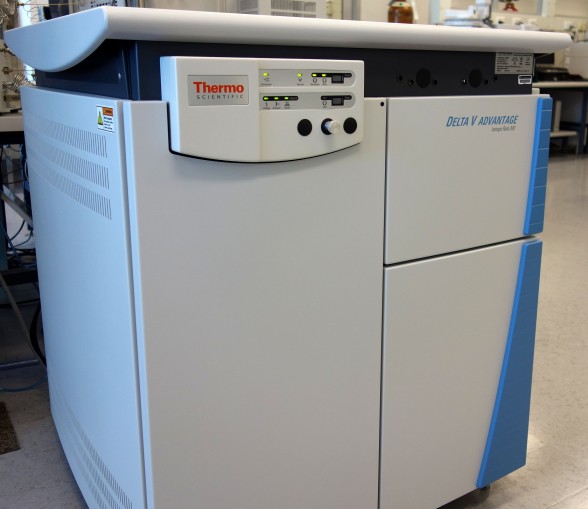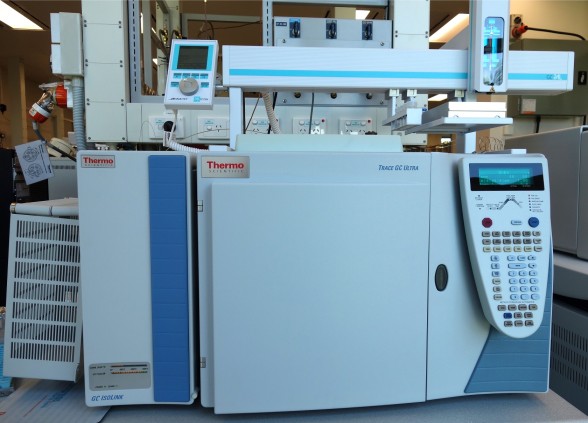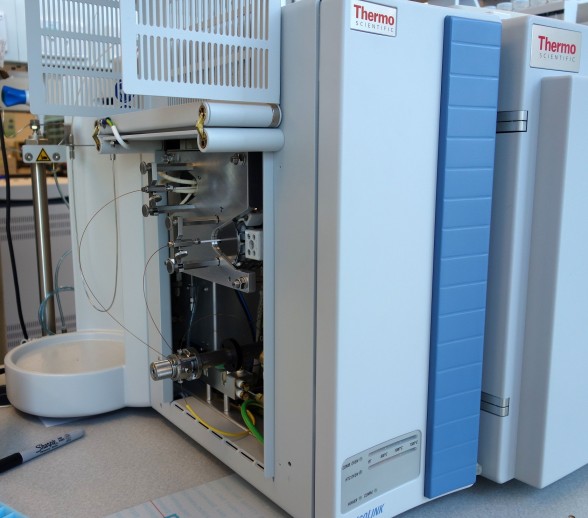 ---
Two-dimensional gas chromatography with time-of-flight mass spectrometry (GCxGC-TOF)
LECO Pegasus 4D with Agilent 7890G GC. Uses two different GC columns to perform comprehensive two-dimensional gas chromatography (e.g. separation by boiling point and then polarity). Allows separation of compounds which would co-elute in first dimension, far greater peak resolution for complex mixtures. Cryogenic modulator focusses eluent from primary column onto secondary column. Rapid TOF-MS detector allows mass spectral identification. ChromaTOF software produces comprehensive 2D chromatographs, and automatic peak identification and integration.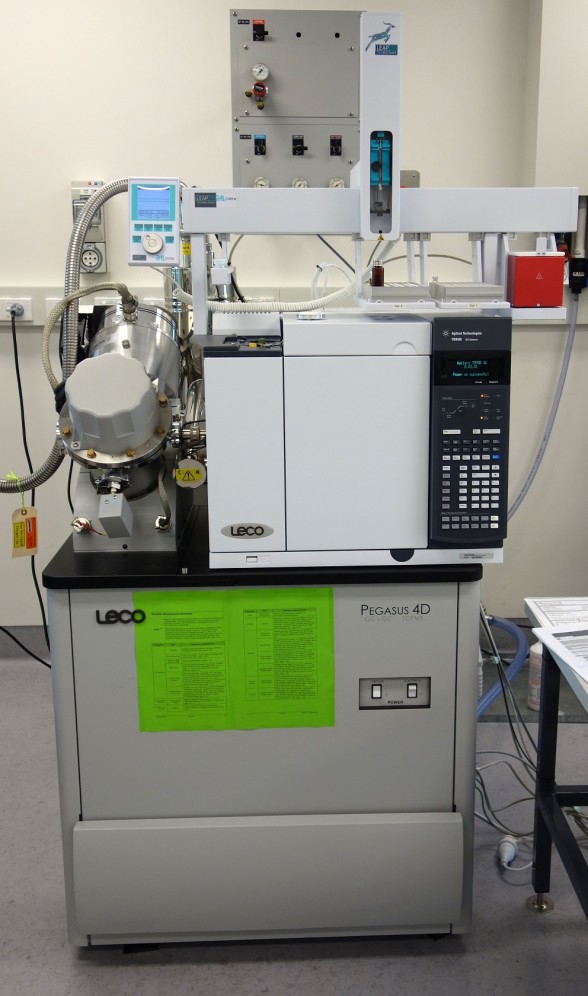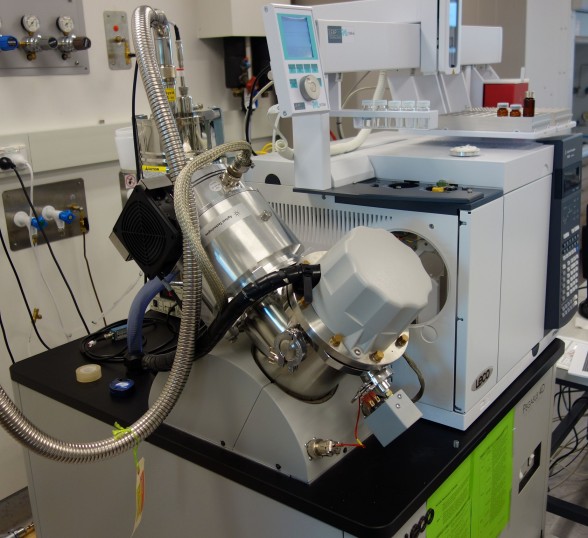 ---
Time of Flight – Secondary Ion Mass Spectrometry (ToF-SIMS)
IONTOF M6 ToF-SIMS provides high-resolution elemental, isotopic and molecular mass spectral information from sample surfaces, of both organic and inorganic compounds. This instrument was purchased through an ARC LIEF grant led by Prof Kliti Grice in collaboration with University of Western Australia, Murdoch University and Edith Cowan University, and is located at Curtin in the John de Laeter Centre (JdLC). For more information, see the JdLC website.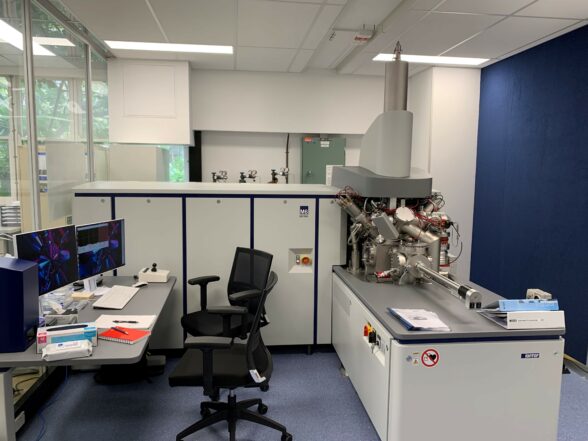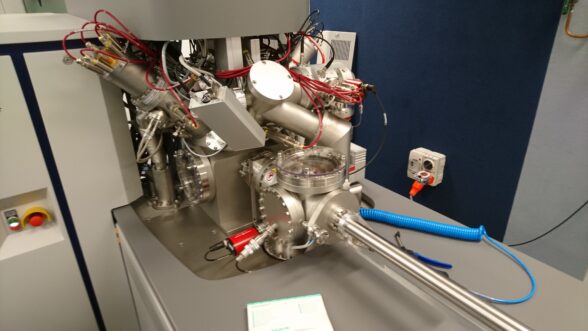 ---
Gas chromatography – inductively coupled plasma mass spectrometry (GC-ICPMS)
HP 5890 GC coupled to a Thermo Neptune Multicollector ICP-MS through a heated transfer line. Allows compound-specific δ34S measurement of organic compounds – only the third such setup worldwide. After organosulfur compounds are separated by GC, ICP applies a hot plasma to degrade organic compounds into their constituent atoms, including S. Stable isotopic measurements are made directly on atomic S ions (32S+ and 34S+). The instrument belongs to and is located at The University of Western Australia. The WA-OIG has collaborative access to it.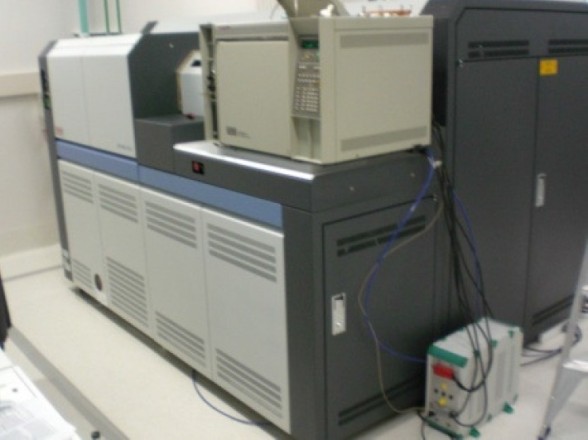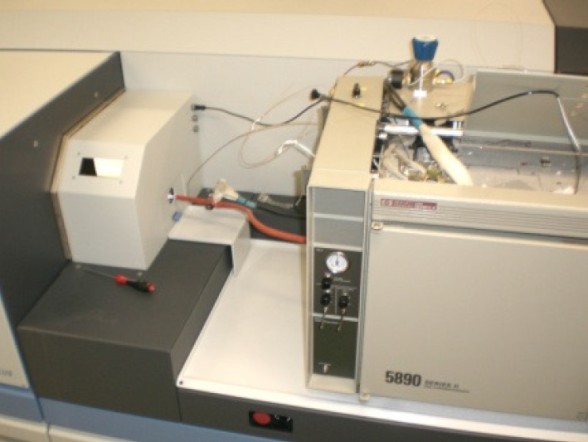 ---
Gas chromatography – mass spectrometry (GC-MS)
Several Agilent GC-MS instruments for routine analysis of biomarkers in sediments and soil extracts/fractions, saturated, aromatic and polar hydrocarbons in petroleum, extracts from extant organisms (plants, algae, corals, stromatolites) and phospholipid fatty acid and sterol analyses. Multiple injection systems including liquid injections and pyrolysis methods: split/splitless injector with autosampler or manual injection for liquid samples, cool on-column injector, micro-scale sealed vessel (MSSV) pyrolysis system, flash pyrolysis, pyroprobe.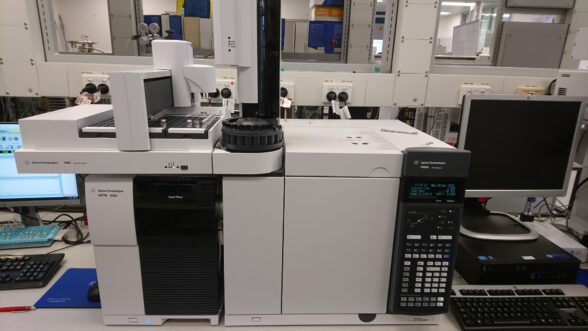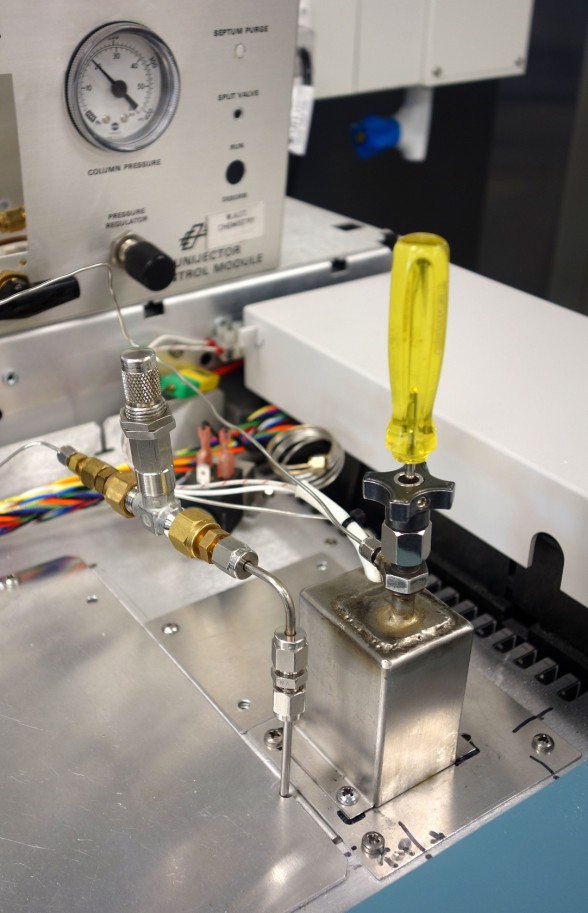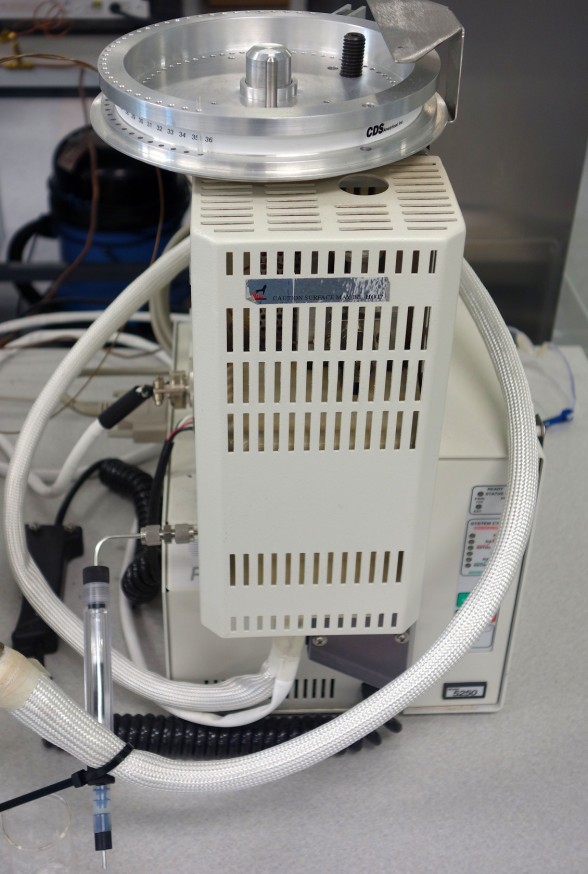 ---
Gas chromatography – mass spectrometry with Gerstel autosampler system (GC-MS)
6890N GC, 5973N MSD, Gerstel MPS2 autosampler system. Provides automated solid phase micro extraction (SPME), stir bar sorptive extraction (SBSE), purge and trap thermal desorption (PT/TD), and closed loop stripping analysis (CLSA).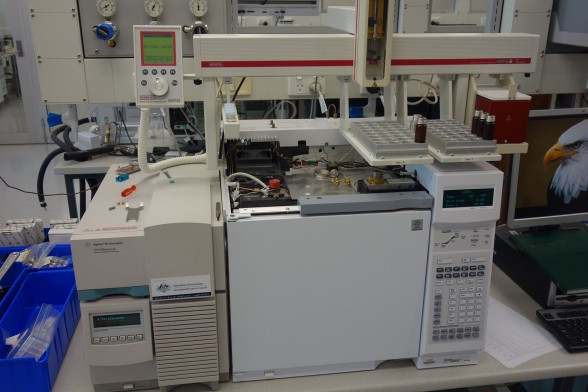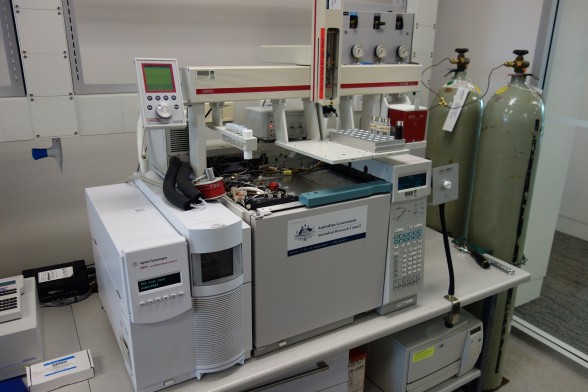 ---
Gas chromatography – mass spectrometry with chemical ionisation source (GC-MS)
Agilent 7890A GC with 5975C MSD. Can be equipped with electron ionisation (EI) or chemical ionisation (CI) source, with methane or ammonia.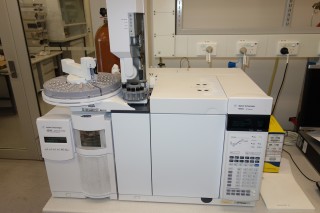 ---
Thermal desorption unit (TDU)
Markes Unity TDU for the analyses of volatile organic compounds (VOCs) in air samples. VOCs are adsorbed onto a resin inside sampling tubes. The tubes are placed into the TDU to release the analytes. The unit can also be linked to a GC-irMS for the 13C/12C and D/H measurements of VOCs.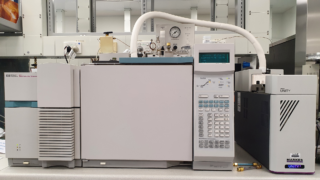 ---
Automated preparative gas chromatography system (Prep GC)
Agilent 7890A GC with Gerstel PFC Preparative Fraction Collector. Separation of complex mixtures by GC, and trapping of one or more components for further analysis. Cryogenic trap collects one or more peaks eluting from GC column, allowing isolation / purification of products from complex mixtures.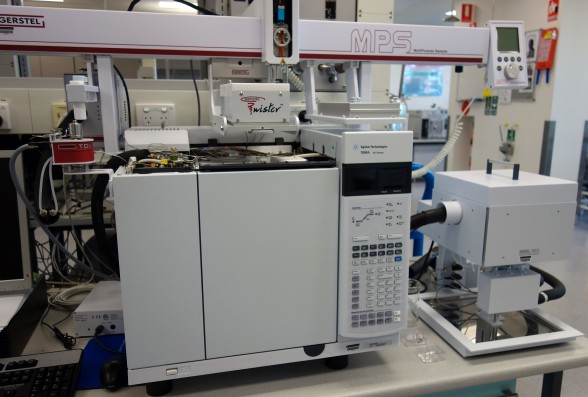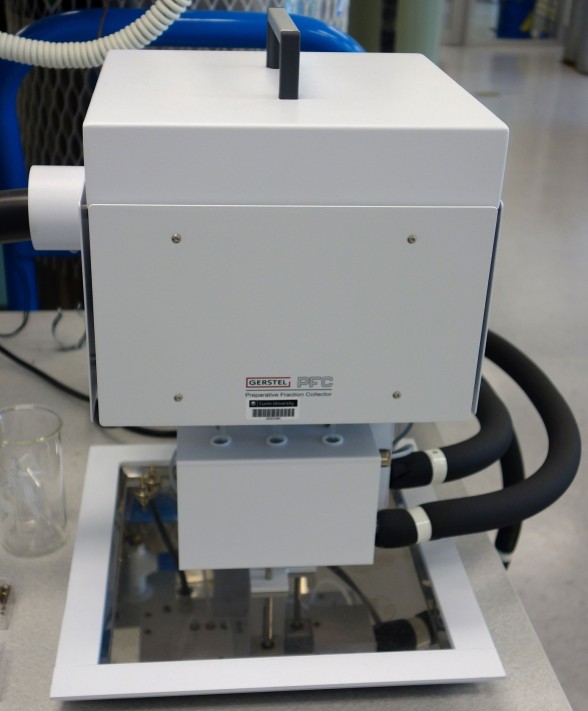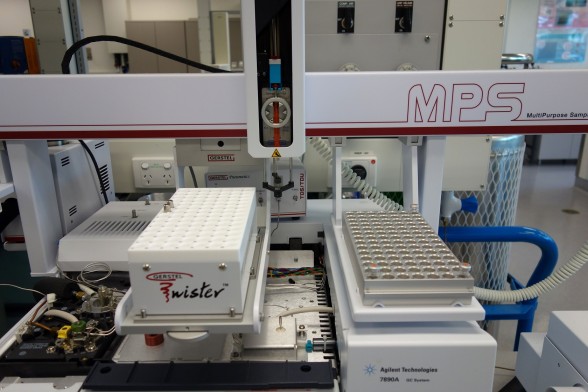 ---
Elemental analyser (EA)
Thermo Flash 2000. Bulk stable isotope analysis (13C/12C, D/H, 15N/14N) of whole biomass, kerogens, drugs, tea, gunshot residues, olive oil, extracts, oils, fractions (saturates, aromatics and polars). Furnaces can be configured to allow for δ13C, δ15N and δD measurements. Dual measurement feature measures δ13C and δ15N in a single run.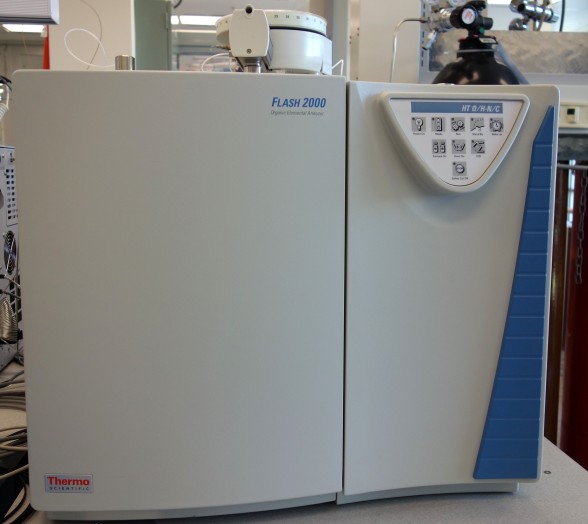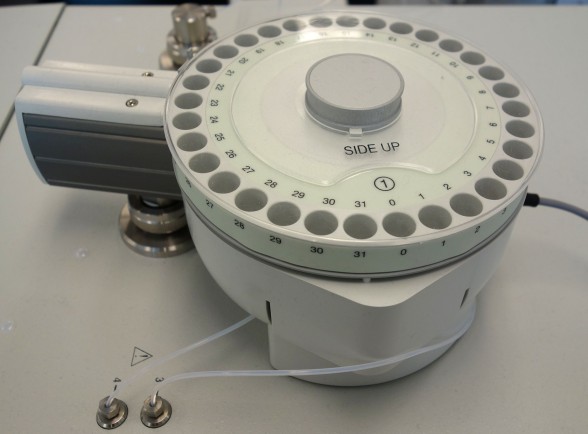 ---
Hydropyrolysis (HyPy)
Strata Hydropyrolysis system. Uses high temperatures and hydrogen pressure to break down macromolecular organic matter into smaller molecules amenable to GC analysis. Mo catalyst assists in breaking down macromolecular organics. High hydrogen pressures and dry ice trap prevent isomerisation of fragment molecules. Useful for analysis of ancient kerogens and very recent functionalised OM.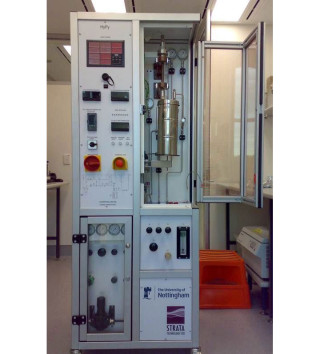 ---
Microwave extractor
Milestone Start E microwave extraction unit. Microwave-assisted extraction of organic matter from sediments and soils. Six large-volume cells fit 10-15 g of sample material each. Controllable extraction temperature measured by fibre optic sensor.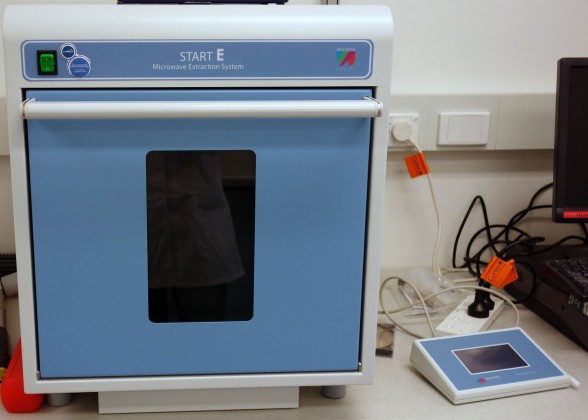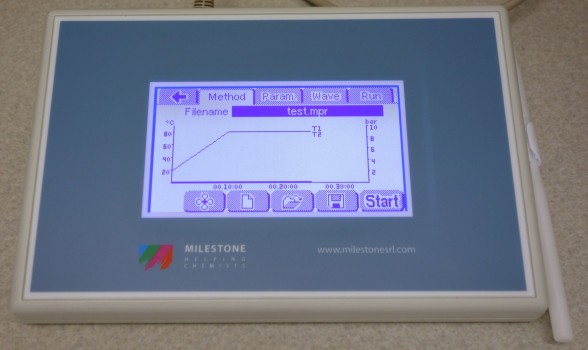 ---
Sample preparation equipment
Rocklabs Standard and Benchtop ring mills for grinding rock samples to powder for trace organic analyses.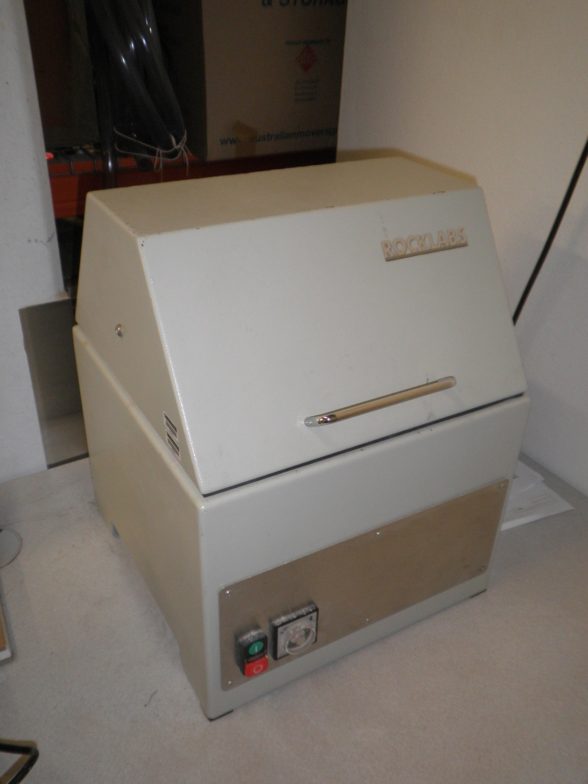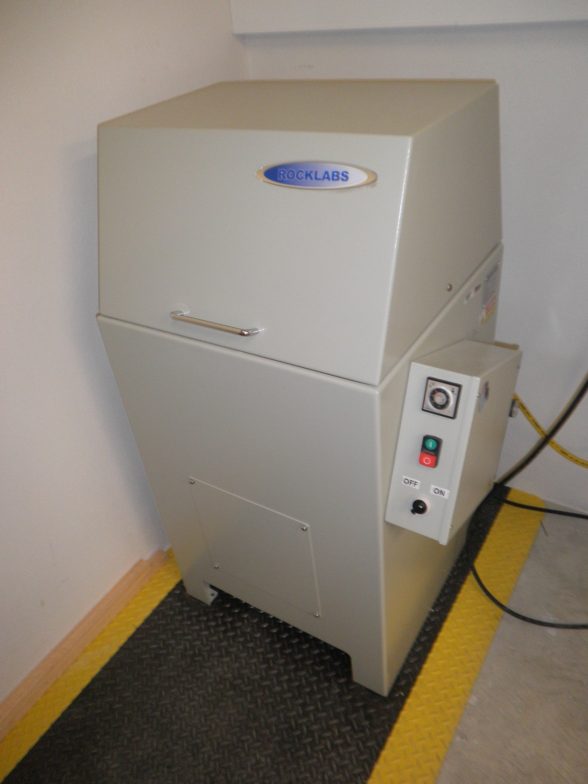 ---